Veritas et Visus
3305 Chelsea Place
Temple, TX 76502
254/791-0603
If you have any questions or would like more information about the publications or activities at Veritas et Visus please contact:
Mark Fihn, Publisher & Editor-in-Chief mark@fihn.com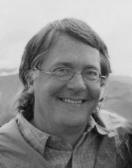 Publisher & Editor-in-Chief, Mark Fihn heads a publishing company called Veritas et Visus, where he supports the flat panel display industry based on his expertise related to notebook PCs, Tablet PCs, touch technologies, the LCD TV market, and display related human factors, including high resolution and wide aspect ratios. Prior to Veritas et Visus, Mark worked for 3 years at the market research firm DisplaySearch. He additionally participated for 15 years in computer system and LCD-related procurement at Texas Instruments and Dell while living in the United States and Taiwan. Mark was educated at St. Olaf College (Northfield, Minnesota), the American Graduate School of International Management, (Phoenix, Arizona); St. Edward's University, (Austin, Texas), and in the University of Texas at Austin's doctoral program in International Business.